BOMBER MEMORIAL

DAVID MELVIN SONDERLAND ~ Class of 1966
March 6, 1948 - March 18, 2017


~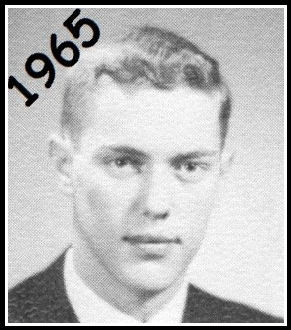 ~
~




David was born March 6, 1948 in Grand Forks, North Dakota the third child born to Rose and Carl Sonderland. He and his family moved to Richland in 1950.

He passed away from pancreatic cancer on March 18, 2017 while living in Edmonds, WA.

David attended Spalding Elementary School, Chief Joseph Junior High School and graduated from Columbia High School (now known as Richland High School) in 1966.

He played on the varsity basketball teams both at Chief Jo and Col-Hi.

David is survived by his wife Karen; brothers John ('62), James ('64) [Debra HOUSE Sonderland ('66)] and Roger ('77) [Carol].

He is preceded in death by his parents Rose and Carl Sonderland and his brother Craig ('79) who passed away in 1998.

More information will be posted as it is received.


Bomber Memorial put together by Shirley COLLINGS Haskins ('66).