Richland Bombers
Future Class of '66
Jason Lee Grade School
Sixth Grade – Mrs. Bramson
Click the picture to see LARGER faces.


Picture provided by Glenda Coyne.

Future class of '66

BACK ROW: 1.JohnWilson, 2.KarenRotan, 3.KarlFecht, 4.RonBrown, 5.DaleTucker, 6.ScottRobbins, 7.CarolineRogers, 8.JudyGuinn, 9.Mrs.Bramson.

MIDDLE ROW: 1.GlendaCoyne, 2.MarleneWalton, 3.DorthyNelson, 4.Christie_______, 5.RonHayes, 6.DianneTerry, 7.MikeWatts, 8.CherylMoran, 9.BonnieZwicker.

FRONT ROW: 1.LindaEwing, 2.JohnDietz, 3.TomMattis, 4.RobertLove, 5.CharlotteRahmig, 6.MarilynHahn, 7.PhilNeill, 8.PhilReitan.

E-mail the webmaster with row and # if you can fill in any of these blanks.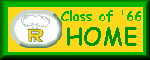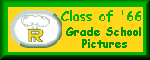 Page started: 01/15/12
Page updated: 11/27/14
Email the webmaster
66JL6th-Bramson