Richland Bombers
Future Classes of '63, '64, '65 and '66
Jason Lee Grade School
Student Council ~ Mrs.Oakes
Click the picture to see LARGER faces.


Picture provided by Gerald Stein ('66).

BACK ROW: 1.SusanSherwood('63), 2.SteveDenler('64), 3.FredTausch('63), 4.CaroleSledge('63), 5.SusanNussbaum('63), 6.LarryTew('63), 7.Mrs.Oakes,Librarian, 8.LeomaColes('63), 9.JohnWilson('66).

MIDDLE ROW: 1.LindaKorpi('65), 2.MikeBotu('65), 3.MarionPerkins('65), 4.SkipNussbaum('65), 5.BruceBrown('64), 6.SherriWard('63), 7.LindaSplattstoesser('66), 8.DebbieSkarshaug('64), 9._______.

FRONT ROW: 1.GeraldStein('66), 2.LeeAnnGraybeal('66), 3.MichaelBoraski('65), 4.DanStromstad('65), 5.BeckySkarshaug('66), 6.Doug"Skip"Erlandson('63), 7.RobertLove('66), 8.NancyMyers('66).

E-mail the webmaster with row and # if you can fill in the blank.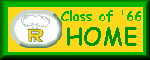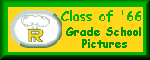 Page started: 01/02/13
Page updated: 11/27/14
Email the webmaster
66JLStudentCouncil-Oakes