Richland Bombers
Future Class of '66
Jefferson Grade School
Second Grade ~ Mrs. Clarkson
Click the picture to see LARGER faces.


Picture provided by Glenda Gray.

Future class of '66

BACK ROW: 1.GaryBush, 2.JohnLewis, 3.EilenCab(?), 4.ClifHoover, 5.JeffAlbaugh, 6.George-OR-Jeff(?)____, 7.RonDavis, 8.Mrs.Clarkson.

MIDDLE ROW: 1.GregTate-OR-DennisLain, 2.LauraCallen, 3.TommyWells(?), 4.RichardHope, 5.LindaDermott(?), 6.JoanBelliston, 7.PaulWaggoner, 8.DennisLain(?).

FRONT ROW: 1.ClintKelly, 2.KathyKenner, 3.SharonRose(?), 4.Marsha-OR-Joan(?)____, 5.JimmyJohnson(?), 6.GlendaGray, 7.Theresa(?)_____.

E-mail the webmaster with row and # if you can fill in any of the blanks.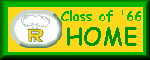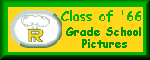 Page started: 04/02/00
Page updated: 11/24/14
Email the webmaster
66Jeff2nd-Clarkson