Richland Bombers
Future Class of '66
Jefferson Grade School
Fifth Grade ~ Mr. Provost
Click the picture to see LARGER faces.


Picture provided by Jack Clark.

Future class of '66

BACK ROW: Mr.Provost.

THIRD ROW: 1.WilliamMcCarthy, 2.JeanLove, 3.PatriciaTucker, 4.ClifHoover, 5.JackClark, 6.DianeSimpson, 7.ValkairLambert, 8.JohnFuller, 9.TomFoote.

SECOND ROW: 1.MarshaFelts, 2.JohnHeffner, 3.BradPugh, 4.MargaretCarter, 5.MaryJaneMartin, 6.BeckyRulon, 7.SusanBixler, 8 Linda______, 9.DaleGriggs, 10.KarenMcDonald.

FRONT ROW: 1.HarryManolopolus, 2.KathyMcGarvey, 3.PaulWaggoner, 4.JulieGustavson, 5.JoanBelliston, 6.PatriciaMurphy, 7.BarbaraWarren, 8.BobbyBrowne, 9.KathyKenner, 10.TimCorrey, 11.JimParvis, 12.JohnGalbreath, 13.Jimmy______, 14.ChrisFouts.

E-mail the webmaster with row and # if you can fill in any of these blanks.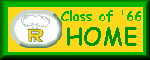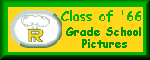 Page started: 03/09/12
Page updated: 11/24/14
E-mail the webmaster
66Jeff5th-Provost