Richland Bombers
Future Class of '66
Lewis & Clark Grade School
Third Grade ~ Mrs. Eubanks
Click the picture to see LARGER faces.


Picture provided by Micky Hemphill

Future class of '66

BEHIND THE BACK ROW: Mrs.Eubanks.

BACK ROW: 1.GaryBush, 2.KarenRow, 3.PaulDuval(?), 4.MickyHemphill, 5.KenTomlinson, 6.CathyWilson, 7.MikeMcDonald, 8.DelsaGayJones.

THIRD ROW: 1.DaleTucker, 2.RogerBates, 3.SheilaMaddy, 4.PamEmmons, 5.FrankFowler, 6.DougKeck.

SECOND ROW: 1.DavidHill, 2.James_____, 3.KathleenAnderson, 4.JanMoulthrop, 5.ChrisHanson, 6.Kendall_____, 7.DianeCopeland, 8.Marlene_____.

FRONT ROW: 1.Pat_____, 2.MikeWood, 3.JohnnyWall, 4.KarenMc____, 5.JudyKaas, 6.MarkThorson, 7.JimHunter, 8.TimmyCorrey, 9.Terry_____, 10.JudyCorder.

E-mail the webmaster with row and # if you can fill in any of these blanks.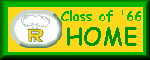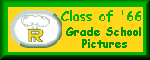 Page started: 02/22/99
Page updated: 09/08/15
Email the webmaster
66LC3rd-Eubanks