Richland Bombers
Future Class of '66
Spalding Grade School
Second Grade ~ Mrs. Pollard
Click the picture to see LARGER faces.


Picture provided by Donna Thorson.

Future class of '66

BACK ROW: 1.GaryRolph, 2.JudyLynnSmith, 3.LesleyWood, 4.MarkRohrbacher, 5.BeckyWhiteside, 6.JeffreyGuthrie, 7.JanKlusman, 8.DonnaThorson, 9.PattySchauss, 10.Mrs.Pollard.

MIDDLE ROW: 1.LarryBunch, 2.DonManary, 3.BarbaraCrittenden, 4.LenRediske, 5.LyleBoylen, 6.GeorgeRokkan, 7.MaureenBarber, 8.BetsyCoffman, 9.DeralynFreeman.

FRONT ROW: 1.GeneSpilman, 2.GaryKramer, 3.DavidSheets, 4.LindaJahnke, 5.JimParvis, 6.DavidCampbell, 7.JaniceAllison, 8.MarciaDeHollander, 9.PhilipCase, 10.RichardConley, 11.DickRolph.

Absent: Janice Dale.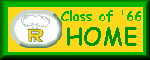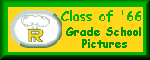 Page started: 03/03/99
Page updated: 12/03/14
Email the webmaster
66Spa2nd-Pollard