Richland Bombers
Future Class of '66
Spalding Grade School
Fourth Grade ~ Mrs. Pollard
Click the picture to see LARGER faces.


Picture provided by Shirley Collings Haskins.

Future class of '66

BACK ROW: 1.SkipTamburello, 2.Mrs.Pollard, 3.JimmyArd, 4.BobMcClellan, 5.MaureenBarber, 6.TerryCurtis, 7.HelgaIngersoll,8.CandyScott, 9.Lorraine"Kay"Schafer, 10.MarciaDeHollender.

MIDDLE ROW: 1.GloriaStewart, 2.BetsyCoffman, 3.GaryRolph, 4.JonLindberg, 5.MikeFoss, 6.RichConley, 7.MaryJackson, 8.GeneSpilman, 9.DavidDerby, 10.CaroleLamb.

FRONT ROW: 1._______, 2.PaulPotter, 3.NileaBean, 4.GeorgeRokkan, 5.JimSchildknecht, 6.MikeDale, 7.AngieGunter, 8.EdGragert, 9.ShirleyCollings, 10.LindaJahnke, 11.JayWardlowe.

E-mail the webmaster with row and # if you can fill in the blank.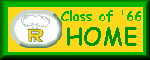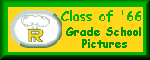 page started: 02/14/99
page updated: 08/16/14
Email the webmaster
66Spa4th-Pollard