We honor our 1966 classmates who served so bravely in the military.
And to those classmates who gave their lives, we ask a blessing of peace...



JIM ADAIR Sgt. E-5, U. S. Army, Oct. 1967 – Oct. 1969. I had eight weeks of basic training at Fort Lewis, WA, and eight weeks of truck driving training at Fort Huachuca, AZ. I then reported to Lai Khe, Vietnam March, 1968. I was in Co. C, 1st Eng. Bn., 1st Infantry Division. I drove big heavy equipment and heavy trucks in the Big Red 1. On September 13, 1968, the rear of the heavy truck ran over a land mine, and I sustained a broken ear drum, resulting in a Purple Heart. I came home from Vietnam March 17, 1969, and reported to Ft. Lewis then transferred to the Yakima Firing Center, in the 78th Military Police Division. Honorable Discharge October 16, 1969.
Jim and his mother March, 1968.

JEFF ALBAUGH U. S. Army 1974 - 1985. Assignments: Madigan Army Medical Center, Tacoma WA; Ft. Knox, Ky; Brooke Army Medical Center, San Antonio, TX. Lt. Colonel at time of separation.

JOHN ALLEN Served between 01/69 - 02/93 (16 years of that in U. S. Army Special Forces) and retired as a Major.

STEVE ALLEN Served 23 years from 1971 to 1994 in the U. S. Air Force as a physicians assistant and retired as a Captain.

NANCY ANDERSON SNOW I was a nurse and spent a year plus at Oak Knoll Naval Hospital in Oakland, CA, and a little over a year at Adak Naval Air Station, Adak, Alaska. I separated in 1973 as a LTJG.

DAVID BENNETT I was in the U. S. Marines from 1967 - 1969; served in Vietnam 1968 - 1969. My discharge was August, 1969, as E-4, Lance Corporal.

ALBIE BEUTLER U. S. Army, 1968 - 1976, (SPC 5). Served 15 months in South Korea working in Television and Radio equipment repair. Was sent to the Panama Canal Zone to work in the same field. Involved in the Broadcasting of the Henry Kissinger visit to sign a treaty with Panama to take over the Panama Canal Zone. From late June, 1969, thru December, 1970, in South Korea working at the AFKN (American Forces Korean Network) stationed in Pusan (Busan) and at High Point a remote relay site located just North of Taegu. January, 1971, thru July, 1976, in Panama working at SCN (Southern Command Network) at Fort Clayton in the Panama Canal Zone.
Albie

MARK BLACK (Honorary) (KIA 3/30/66) U. S. Marines PFC - E2. Died as a ground casuality in Quang Nam, South Vietnam in an ambush while on a search and destroy mission.
Location on The Wall is Panel 06E - Line 062.
"Virtual Wall" page for Mark.
Article from Tri-City Herald of Mark's death in 1966.
Marks's name on the Veterans' Memorial.

JIM BLAIR (Honorary) I enlisted in the U. S. Navy and served from 10/68 - 10/72. The highest rank I achieved was SK2. My primary duty stations were Chu Lai, Vietnam 06/69 - 06/70 and USS Ouellet DE 1077 08/70 - 09/72.

FRANK BOLSON Staff Sergeant in the Army Reserve from l968 - 1974.

PETE BOWMAN U. S. Marine Corps from 1968 - 1971. I was a Staff Sergeant and was stationed at Camp Lejune, Camp Pendleton, E. Company 2nd Battalion, 9th Marine Regiment, 3rd Marine Division and Vietnam. Received the Bronze Star.

RUSS BROWN (RIP 1/21/93) U. S. Army from August 4, 1967 - August 1, 1969.

WILLIAM LEE BROWN III (Honorary) (RIP 9/24/87) U. S. Army, 1965. Served three tours of duty in Vietnam. Died from the effects of Agent Orange.

JIM BRUNELLE U. S. Army, Vietnam, 1969.

RICHARD BUTTON

TEDD CADD USAF, 1969 - 1976, Photo Intelligence, Staff Sergeant, Saigon, Vietnam 1972 – 1973, (target identification mostly). Also stationed in Denver, Colorado; Newport News, Virginia; Austin, Texas; and Udon Thani, Thailand. USCGR 1983 – 2001. I was a marine casualty investigator, the first responder to marine casualties (accidents) upstream of Bonneville dam. I got to write the first container inspection program for Port of Seattle (HAZMAT issues). I served as an ICS (Incident Command System) Planning Officer and was selected to present a paper to a national seminar on the subject. I was also the Senior Contingency Planning Officer for MSO Portland, OR for the region Oregon, South West Washington, Eastern Washington, Idaho and part of Montana. One of the things I loved about the USCGR was that they used us for real work. When the reservists came aboard each month, the active duty people took the weekend off. (I actually averaged 2 weekends a month and four weeks a year.) We did the ship inspections, (including what are called the SIV—special interest vessels like Russian and North Korean ones). The contingency plans were great work to be involved in. They were plans for responding to any natural or man-made disaster in the area of responsibility. We had to coordinate with literally dozens of agencies (local, state, county, native American, Federal and private response organizations and businesses of any kind that were in the disaster). It was a real eye-opener as to the complexity of getting such diverse operating systems to work together. I retired in 2001 after 25 years of service with the rank of Lieutenant Commander.

BARBARA CAMPBELL INGLE U. S. Navy from 1966 - 1969, Yeoman 3rd Class stationed in Norfolk, VA.

DAVID CAMPBELL U. S. Marines from 1967 - 1970, Sgt. E-5 Military Intelligence, Vietnamese Translator.

DOUG CAREY U. S. Navy.

RON CATES (RIP 2002) U. S. Army, Vietnam.

GARY CLARK Enlisted in the U. S. Navy in 08/68 and served on active duty until 05/72. Volunteered for submarine duty, attended/graduated from sub school and made six deterrent patrols out of Scotland and Spain. Instructed at Polaris University in New London, Ct. Honorably discharged with rank of IC2(ss).

JERRY COFFEE I enlisted in the U. S. Army August, 1966, and took basic training at Ft. Lewis, WA. From there I was sent to Ft. Lenard Wood, MO, and trained to be a combat engineer. In January, 1967, I was sent to Thailand and on to Vietnam where I was exposed to herbicides (Agent Orange.) After my tour, I was sent to Ft. Hood, TX, where I was discharged as a Spec 5 or E-5.

JOHN COLE I enlisted in the U. S. Army prior to being drafted February 29, 1968. I ended up qualifying for special forces and was sent, with 21 others, to 47 weeks of Vietnamese Language Training at Ft. Bliss, Texas. I applied for flight school there and was accepted, starting after language school was over. Vicki and I got married here August 24, 1968. I was home on leave and was a Private First Class (E-3) just promoted to Specialist 4 (E-4), and just made Specialist 5 (E-5) when I graduated from language school. I completed flight school in April, 1969, and was appointed a Warrant Officer One; went to AH-1 (Cobra) transition in Savannah, GA, then Vietnam in early July, 1970. I was medi-vac'd to the Philippines in March, 1971, for a month, then one night in Japan. I arrived at Madigan Hospital in Ft. Lewis, WA, late April, 1971. I was released from there in August, 1971, and assigned to Ft. Ord, CA, as a Chief Warrant Officer 2 (CW2). At that time I was medically grounded permanently. A year later I found an Orthopedic doctor that agreed with me, there was no reason I could not fly again. I flew until I retired as a Major in September, 1991. I was an Instructor Pilot (seven years), a CW3 up for CW4 when I applied for and received a direct commission to Captain. (I had been going to night school since I was in the Army and had recently gotten my BA/AA at the same time from St. Martin's college and an MA one year later, before I applied for the commission.) I was a Commander back-to-back for three commands. I came to the Washington National Guard as the Active-Duty Advisor to the Commanding General of the Aviation Brigade. I completed the required ten years as a commissioned officer and retired.

LONNIE "TOM" COLEMAN Left Richland the day after graduation in 1966 for the U.S. Naval Station in Treasure Island, CA, to await assignment. I was assigned to a VAH Squadron on Whidbey Island then to NAS Marimar, CA, until heading to Vietnam's Gulf of Tonkin combat zone with an F4 Phantom fighter squadron. I worked in the Ready Room (E4).

TIM CORREY U. S. Coast Guard 1967 - 1980 as a Chief Machinery Technician in Search and Rescue in Maine and Massachusetts; Law Enforcement from the Canadian Border to the Windward Passage in the Caribbean Sea; and Oceanographic Studies in the North Atlantic.

JIM COUCH Jr. (RIP 6/18/16) Jim joined the Army after graduating from high school. After training he was sent to Vietnam as a supply clerk. Following his discharge he was never in good health and was in and out of various military hospitals for the rest of his life.

KURT CROWNOVER (RIP 7/26/05)

LES CURTIS U. S. Army

MICHAEL DALE U. S. Army from 1968 - 1971. I attended signal school for eight months at Ft. Monmouth, NJ, and trained as a radar repairman. I was in Vietnam (3 & 4 corp.) with the 1st Cav. and 168th Aviation Group from 3/69 - 3/70 as a Ground Surveillance Radar Repairman. I received a Purple Heart while our attachment was stationed with the Navy river boats (PBRs) on the Cambodian border.

LARRY DANIEL (RIP 2/17/09) U. S. Army in Vietnam from 1969 to 1971 as E-4, Specialist 1st Class.

PHIL DAVIS (RIP 7/30/74) Corporal in the U. S. Marine Corps and a Vietnam Combat Veteran.

DONNIE DEAN U. S. Marine Corps 12/67 - 8/69. I arrived in Vietnam on October 3, 1968, and was stationed southwest of DaNang, Vietnam with Bravo Co. 1st Battalion, 7th Marine Regiment, 1st Marine Division. I was responsible for preventing rocket attacks on DeNang Air Base. My regular duties included day patrols, night patrols, night ambushes, bridge security and road sweeps for mines. I was wounded by sniper fire on January 12, 1969. I was then shipped to Japan and then to Bremerton. I left the military as a Lance Corporal.
Donnie.
Donnie in the Marine Corps.

ROBERT "BOB" DEAN (RIP 11/2/95) U. S. Army serving in Germany and Vietnam.

KEN DEERY U. S. Army, Vietnam, 1/68 - 1/71 ??

BOB DeGRAW I was drafted in 1967 into the Army and did my basic training at Ft. Lewis, WA. They found me suited to Special Forces, but I was not willing to make the military a career, so they directed me into the Missile Program. I went to Ft. Bliss, TX, for training. After six months I was sent to Okinawa and was there for 13 months. My duties were to assemble and test the guidance systems of Nike Hercules Missiles. When the United States agreed to return Okinawa to Japanese authority and to dismantle most of the missile sites there, I was asked to be a security guard. At the end of my tour I was sent to the Chicago area, and there I applied for an early out to go to school. That was granted, and I left the military in May of 1970 as a Sergeant.
Bob in 1968.

ALLEN DeHART I was drafted into the U. S. Army in August 1966, and completed my basic training at Ft. Lewis, WA. In November 1966, I was sent to the Presidio of San Francisco for AIT training for the Military Police. In June 1967, I was sent to Germany to guard at a missile site for 13 months and was then discharged. In April 1980, (after 12 years) I decided to reenlist in the Army Reserve and served from 1980-1995. I finished the last five years in the Oregon National Guard retiring in January 2000. My combined Service time was 22 years.

DAVE DERBY United States Army from 1968 - 1971. My basic training was at Fort Lewis, WA, and then I was sent to Aberdeen Proving Ground in Maryland where I was a welding instructor. I was deployed to Saigon, Vietnam, for a year as a welder, receiving the Bronze Star. I then finished my service at Fort Lewis, WA.
Dave in the Army.

BILL DIDWAY United States Navy, 7/66 - 9/70, Aviation Electrician's Mate 3rd class (E-4).
Bill and Alan Stephens just out of boot camp in March or April, 1967.

JOHN DIETZ U. S. Army Captain; Infantry 1967 - 1972, Vietnam 1968 - 1969.

KARL FECHT U. S. Army.

BILL FLEMING U. S. Army.

DAN FOLEY U. S. Army from 12/68 to 12/70 as a Sp-4 and stationed at Fort Jackson in Columbia, SC.

TOM FOOTE (Honorary) (RIP 7/2/01) U. S. Army, Vietnam 1968 - 1969.

DICK FORD (RIP 8/25/15) U. S. Army.

STEPHEN FORTE U. S. Air Force from 8-66 to 7-70. I was stationed at Alconbury in Huntington, England.

KEN FORTUNE United States Marines.

TIM FRANKLIN (Honorary) (RIP 1/6/12) U. S. Army.

RUDY FRANZ (RIP 5/10/10) I served in the Army from December 1968 to September 1970. I trained as a vehicle mechanic and was stationed in Germany.

JOHN FULLER (RIP 2/11/07) U. S. Navy, Vietnam.

MIKE FUNDERBURG I served a total of 4 years and 7 months in the U.S. Navy of which 2 years 7 months were aboard the USS Monticello (LSD-35) as a cook. (My last rank was E4). Duties included stretcher bearer on helicopter details, messenger of the watch on the bridge during general quarters, and helping man a 3 inch 50 caliber twin gun mount. While the Monticello was directly involved in many assault landings with the Ready Group Bravo we managed to have no damage, however the Monticello did collide with the USS Tripoli (LPH-10) during one tour, luckily no injuries. One time General Westmorland made an emergency landing aboard the Monticello when his Huey malfunctioned. The Monticello patrolled the coast off the DMZ and Cua Viet River. We took direct shell fire at one point where the USS St. Paul saved our ship by counter fire with 5 inch cannons. The remainder of my service was at the Bangor Ammunition Depot out of Bremerton, WA on the Yard Tug Medium (Toka YTM-149). As you might guess service on Hood Canal was great. I've grown to hold a lot of admiration for the U.S. Marines that we supported as well as the Navy UDT that served from our ship.

JOHN GALRAITH U. S. Army in the National Guard and then the Reserves serving from 1970 - 1976 in Ft. Bragg and Ft. Knox.

ERIC GERBER I served as a Captain in the Army. My ROTC service was 1966-1970, and my active service was 1971-1976.

J.ED GRANT

BOB GROUT (Honorary) United States Navy. Served aboard the USS Pyro AE-24 from 02/67 - 11/67, Westpac Tonkin Gulf of Vietnam. From 03/68 - 03/69, Mobile Riverine Force Rivron 13, River boat T-131-2, Mekong Delta aboard the USS Parsons DDG-33. Last tour of duty, 01/70 - 07/70, was off the coast of Vietnam aboard the USS Edson. Honorable Discharge Long Beach, CA, 11/70 as E-4 (Petty Officer 3rd Class) Engineering Dept., Damage Control. Medals received: Vietnam Service Medal with 3 Bronze Stars, Vietnam Campaign Medal, National Defense Service Medal and Navy Achievement Medal with Combat V.
Bob in 1968 on R & R in Hong Kong
Bob in January, 1969
Bob last day in Vietnam March 15, 1969
Three Boats at Vietnam Memorial Monument
Assault River Patrol Boat on Vinh-TE River 1969
Bob was a 20 mm gunner on the port side of the Armor Troop Carrier, March 68 -69
The Mobile Riverine Force Association

MICHAEL HALL I was a SeaBee in the U. S. Navy, 1968-1971, CE3 (Construction Electrician). Our homeport was Gulfport, MS, and during my visit we toured DaNang, Vietnam and surrounding countryside (maybe 1970) and Puerto Rico (about 1971).

MICK HEMPHILL U. S. Navy from 12/67 - 10/71. After schooling was stationed aboard the USS Constellation, CVA - 64. Worked in #3 Main Machinery Room, Machinist Mate 3rd Class.

ELIZABETH HETRICK HAIR I served in the Army WACS from 3/69 to 1/71. Basics were at Fort McClellan, AL. My advanced individual training was at Fort Sam Houston, TX. I was stationed at Fort Benning, GA. I was a Medic Pvt. I met and married my husband, James, there. I have an honorable discharge.

DAVID HILL U. S. Army ROTC and Reserves from 1971- 1978 as a Captain in Astoria, OR.

MARK HINKLE U. S. Coast Guard, 04/69 - 04/73.

MIKE HOGAN U. S. Army from 1968 - 1970 as a Sgt. E5 serving in Okinawa.

DAVE HOKANSON U. S. Army from 1/68 thru 1/70, U. S. Army Reserves from 1/70 thru 1/74 and U. S. National Guard from 7/74 thru 6/75.

LOREN HOLLOWAY (Honorary) Three tours in Vietnam and 21 years in the United States Army as a Sergeant Major.
Picture of Loren in 1986.

CHARLES HOSACK United States Army, Retired.

JESS HUESTIES Jr. United States Army for 16 1/2 years as a Specialist 5. I served in Vietnam, Germany and Korea.

GARY HYLBAK U. S. Navy Reserves.

MICHAEL JACKSON Enlisted June, 1966, in the U. S. Air Force. Three-year tour in West Berlin. Reassigned to Nuke Rearmament Depot in Walla Walla. Took early out April, 1970, as a Sergeant E-4.

STEVE JOHNSON I was in the Army National Guard from 1969 to 1975. I was a Specialist 5th Class.

DONALD F. JONES (RIP 9/2/17) U. S. Army from 1968-1970 as a Sergeant E-5 serving in Europe then in the Active Reserves and Basic Training Combat Unit from 1974-1975.

DOUG KECK U. S. Army National Guard from 1970 - 1977, Sergeant First Class.

VANCE KLEYN I was in the U.S. Army from 10-22-65 thru 10-21-68. From 10-66 thru 5-68, I was in Vietnam. My rank was an E-5 SPC/5.

KIRBY LANE U. S. Army in communications.

LYLE LAUGHERY U. S. Air Force from 1968 - 1972.

GUY LOBDELL (RIP 6/7/06) United States Marines, served two tours of duty in Vietnam: 1967 - 68 with HMM-364 and 1968 - 69 with HMM-263. Awards received: Two Purple Hearts both at Phu-Bai, National Defense Service Medal, Vietnam Service Medal with 2 Stars, Combat Aircrew Insignia with 3 stars, Vietnamese Campaign Medal, Presidential Unit Citation, Flight Strike Medal, Good Conduct Medal, and Air Medal with Bronze Star.

JERRY LORENZEN (RIP 8/2/12) Jerry served a tour in Vietnam in the U. S. Army as an artillery forward observer.
Pictures of Jerry in Viet Nam.

WILLIAM "BILL" LOUIS (RIP 8/4/13) Bill spent four years in the Air Force and was a Veteran of the Vietnam War. During his years of service he was an active member of the Air Force Drill team where he had the opportunity to march in the Macy's Day Parade. Before his discharge from the service he had earned the rank of Sergeant and had received several medals while serving his country. He was awarded the Air Force Good Conduct medal, the National Defense Service medal, the Republic of Vietnam campaign medal and the Air Force Outstanding Unit award.

KERRY LOVE (KIA 10/23/69) 2LT in U. S. Army. Died of non-hostile wounds 10/23/69 in Vietnam. He had disembarked from an Army helicopter and was killed when it overturned at take off. Kerry had been participating in an air assault at the time of the accident. He had only been in Vietnam 22 days.
Location on The Wall is Panel 17W - Row 109.

ALAN LOWE United States Army from 10/66 - 10/69. Basic Training was at Ft. Lewis, Infantry Training at Ft. Gordon, GA and Jump School (Airborne) at Ft. Benning, GA. I was then assigned to the 82nd Airborne Division. In 11/67 I was deployed to Vietnam and was stationed in the Central Highlands during the TET Offensive of 1968. I returned to the 82nd Airborne Division 1/69 until I was discharged.

PEGGY MAASEN MURRAY (RIP 12/1/96) United States Army, Nurse.

LAURENCE WALDO "BUCK" MABBUTT (RIP 7/26/04) United States Army, served three years at Fort Leonard Wood, MO, and Fort Ord in Montery, CA.

RICHARD MAGULA (Honorary) U. S. Navy as an E-5 from 1965 - October, 1969 stationed in Vietnam and Alaska. Then in the Reserves until January, 1970 stationed in Kelso-Longview.

PATRICK MAHONEY (Honorary) U. S. Army from 1966-1970; served in Vietnam from 1968-1969 in the 2/12 Infantry 25th Infantry Division as a Spc-5.

JESSE MALLORY I was in the U. S. Navy from March of 1969 until January 1973. During that time I had basic training in San Diego and Electronics school in Memphis. After that I was stationed at Pt. Mugu, California for a couple of years where I worked on Sparrow 3 and Sidewinder missile testing. Next duty station was Miramar, California to an F-4 Squadron. Attended training on Fire Control Radar for the F-4J Phantom while at Miramar. My Squadron was later deployed to Vietnam aboard the USS Enterprise as the war was winding down.

DAVE MASON I served in the U. S. Air Force from 1966 - 1975 in Air Rescue including Vietnam and the Appolo 11 Moon Rescue landing in 1969.

TOM MATTIS United States Marines. Active Duty 1967 - 1970. Quang Tri Province, Vietnam 1968 - 1969. Honorable Discharge in 1973 as a Sergeant.

DAVID MATTOON Served in the U. S. Army in Vietnam

TIM McDERMOTT U. S. Navy from 1971 - 1977 as an electrician warfare 1st class serving on the U.S.J.F. Kennedy.

HAROLD "BRUCE" McMANN (RIP 5/17/12) I served in Vietnam as a helicopter mechanic.

TIM MEEKER U. S. Army National Guard from 1968 - 1972.
Tim in the Army.

SANDEE MILLIUS GORS Sgt. First Class, U.S. Army. Retired in 1997, after 22 years Active duty and Army Reserve, Drill Sgt., Food Service Inspector.

PAT MITCHELL (Honorary) United States Marines, Vietnam Veteran.

PAT MURPHY (RIP 12/31/14) I was in the United States Army from 9/67 - 8/70. I spent 15 months in Germany and then was sent to Vietnam for 12 months. I was a member of the 24th Infantry Division in Germany stationed in Munich and Augsburg and did many tours on the Czechoslovakian border. I was then sent to Vietnam where I served in MACV Team 32 on the Cambodian Border and finished my tour near the DMZ with the 101st Airborne Division. Front cover of Pat's funeral program.

AL NIHART Jr. (Honorary) (RIP 9/2/18) Al left high school early to join the United States Navy, serving his country from October 7, 1965 to October 3, 1968 when he was honorably discharged.

KEN OLSON U. S. Army, June 1970, Boot Camp Ft. Lewis, WA. Military Intelligence School, Ft. Holabird, MD. Stationed HQ Company, Ft. Myers, VA, assigned to the Secretary of the Air Force Office, Pentagon, Washington D.C. Honorable discharge June, 1973. Washington Air National Guard, Fairchild AFB 1975 - 1978, Crash-Rescue Fire Protection Specialist.

GREG POYNOR SP4, U. S. Army.

BRAD PUGH U. S. Navy.

BUTCH RAUCH (RIP 07/12/15) U. S. Army serving as a medic for two years following high school graduation from 1966 - 1968.

TONY RHEINSCHMIDT U. S. Army, Helicopter Pilot in Vietnam from 8-67 to 8-68. Instructor pilot at Ft. Rucker, AL, then honorably discharged from San Francisco 7-70.

AAARON ROBERTS U. S. Army, 1968 - 1970, Finance/Payroll Specialist

CAROLINE ROGERS SPARLING U. S. Army, 1966 -1969, Dental Assistant serving at Valley Forge in Pennsylvania and Madigan Medical Center at Ft. Lewis. Discharged as a Sergeant.

KAREN ROTAN CARSON U. S. Air Force from 1974 - 1978. I was in the 21st OMS on Elmendorf Air Force Base in Anchorage, AK, as an Aircraft Maintenance and Administrative Specialist. After leaving AK, my husband and I were assigned to a detachment site at Silver Creek, in the middle of Nebraska. The detachment site was from Offutt Air Force Base. There I was honorably discharged.

JIM SCHILDKNECHT U. S. Army. Drafted in 1968 - Basic and AIT training at Ft. Lewis, WA. Attended Officer Candidate School (OCS), Ft. Benning, GA, graduated 5/69. Assigned to Airborne School as instructor/supervisor (black hat) at Ground and Tower Training Groups. Spent a couple of months as XO of the 4th Student Bn, Abn Training Student Brigade. Concurrently, given collateral responsibility as "Survivor Assistance Officer." Panama - attended/graduated from U. S. Army Jungle Survival School (9/69). Republic of Vietnam - 10/69 through 10/70. Platoon Leader, 2nd platoon, C/1st/327th/101st Abn/Airmobile. Company Commander, 1/327th/101st "Tiger Force," Special Ops. Post-RVN, assigned to AIT Tactical Weapons Training group as Lead Range Officer and Instructor, Ft. Lewis. Separated from military July, 1971 as 1st Lt.
Jim in 1968.
Jim in Vietnam in 1969.

GARY SCHULZ I was commissioned into the U. S. Army as an Infantry Officer in 1971, and served ten years as a Captain with the 351st Civil Affairs Brigade as HQ Company Commander. We provided direct support for both Fort Ord, CA, and Fort Lewis, WA, in establishing their Mobilization Plans, Evacuation Plans, and Civil Affairs counterpart training.

Marcia SETBACKEN (RIP 11/5/67) PFC in the U. S. Army as a Dental Specialist assigned to the Irwin Hospital Dental Detachment at Ft. Riley, Kansas, from 9/66 to 11/67.

Mike SHEERAN Served as an E-4 in the United States Air Force from 6/67 - 1/71.

CHRISTINE SIMEK PETERSON U. S. Army.

GARY SOEHNLEIN U. S. Navy from 1966 - 1968 as an E-4 1st Class Petty Officer serving on the U.S. Constellation, at Camp Pendleton and in Bremerton.

TOM SOMMER U. S. Army.

TRUDY SPILMAN I spent five years on active duty in the U. S. Army as a SP5.

JOHN STANDLEY (Honorary) U. S. Army.

JOE STANKIEWICZ (RIP 3/7/07) U. S. Army as a paratrooper with the North Company Airborne 75th Rangers in Vietnam.

ALAN STEPHENS Chief Petty Officer, Retired U. S. Navy, 23 years active and 7 years inactive, total of 30 years.
Alan and Bill Didway just out of boot camp in March or April, 1967.

RON STULL (Honorary) Enlisted in the U.S. Army in 9/65 and served three years as an E-4. I was stationed in Japan, Vietnam, Fort Ord and Fort Lewis.

BILL TADLOCK I was in the U. S. Army and went to Germany in 1969, my son Terry was born in Nurnberg, Germany in 1970.

JACOB "JAKE" TATE (Honorary) I was in the U. S. Navy from 1965 to 1969. My rank was BM3 (or E-4 or Petty Officer 3rd class).

ROGER TRUE U. S. Army, 1967 - 1969. Served in Vietnam from July 1967 - July 1968. Honorably discharged in January 1969 as Spc 5.

WAYNE Van HAMME U. S. Army, Colonel, Gulf War vet.

JIM VanWYCK U. S. Army.

BILL VOILAND I was drafted into the Army in April, 1971; and I was stationed at Fort Carson, Colorado. I served on the Army Artist Team (Spec. 4) from October, 1972, until I was discharged in February, 1973.

SANDI WARD DONAHUE Master Sergeant, Retired, 2006; 22 Years Active Duty, United States Air Force and New York Air National Guard.

PHIL WEBB I was in the U. S. Army from 1966 - 1969. I was a SP/5 in Vietnam in 1967. In 1968, I was a crew chief/door gunner in the 17th Assault Helicopter Company and the 191st Assault Helicopter Company.

KIRK WELSCH Sp4 in the U. S. Army.

DAVID ZWEIFEL Captain in the U. S. Army served at Ft. Bragg.


Click here and tell me your name, branch of service, RANK, tour of duty and any other information you would like added regarding your tour of duty. You may also send me a picture, if you would like to, so I can add it to your name on our military page. If you know the name of another classmate who should be listed on this site, please tell me as much information as you have about him/her. Thank you.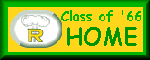 Page started: 10/03/01
Page updated: 11/08/18





Graphic by Bill VOILAND ('66).

Email the webmaster
'66 MILITARY